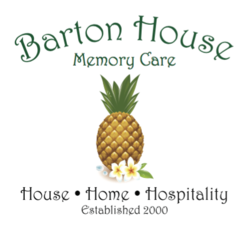 Nursing Aide / Caregiver
Louisville, KY
Vision Insurance, Health Insurance, Dental Insurance
Barton House is a memory care facility that offers a small, (20 beds) friendly environment, while respecting and honoring the personal dignity of our residents. We provide and care for people living with Alzheimer's disease or related dementias.

We are now hiring a Nursing Aide/Caregiver to work 1st shift.
Full-time or Part-time

Pay is $12-$13/hr depending on experience.

We offer a full benefits package at 90 days. We also offer free food during your shift and PTO program.

• Previous experience required
• Assist as needed with bathing, grooming, dressing, transferring, eating, toileting, escorting, and other activities of daily living.
• Follow client's service plans in providing care.
• Provide emotional and social support to clients.
• Inform your supervisor of any client's issues or concerns.
• Be familiar with emergency equipment and procedures.
• Abide by all health and safety regulations.
• 1st shift, 7am-3pm weekdays and every other weekend.

Apply in person, Monday-Friday, or send your resume via e-mail. Click "Apply now" for more information.

No phone calls please.

We are an Equal Opportunity Employer.
14235